Grenco
Grenco G Pen Elite Vaporizer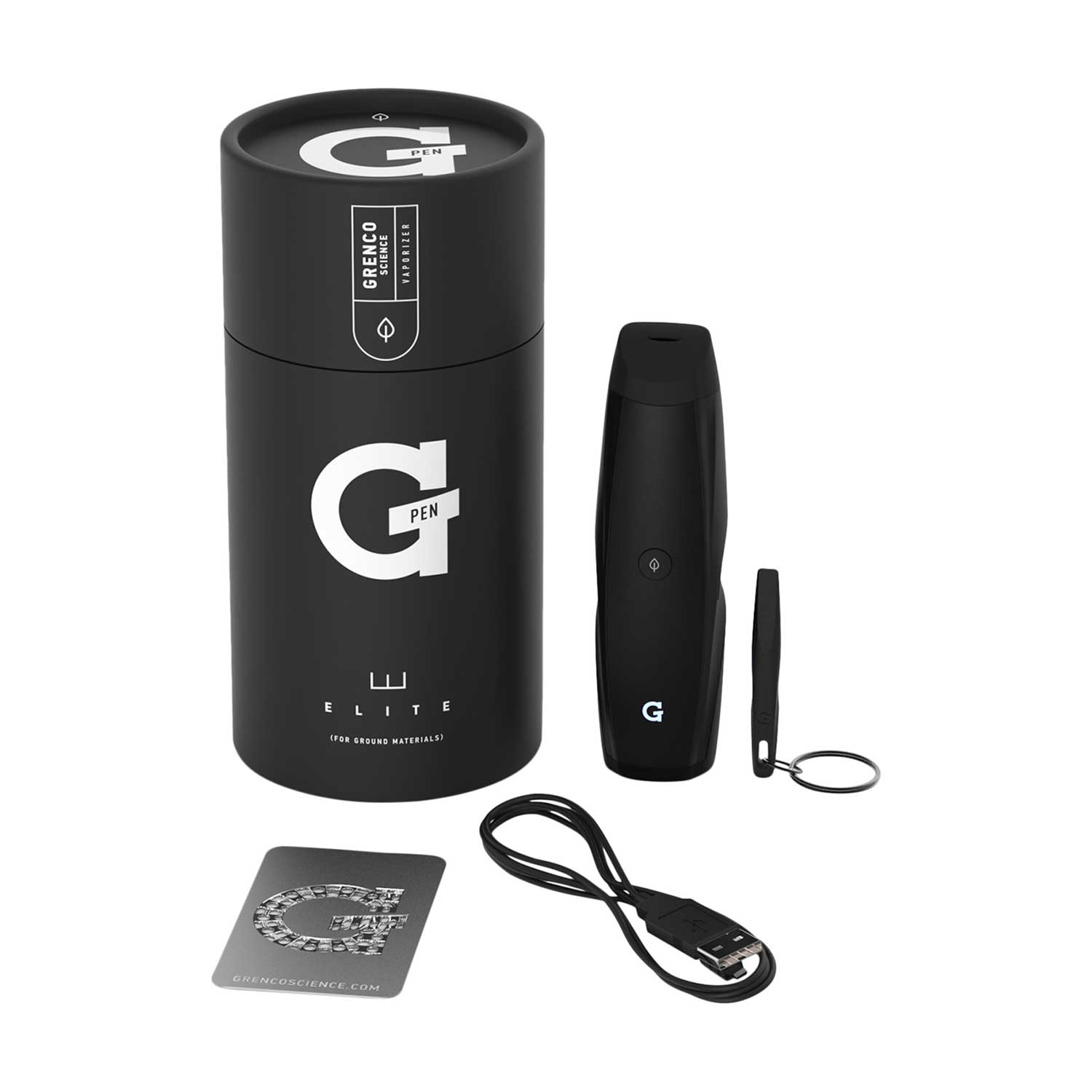 Grenco
Grenco G Pen Elite Vaporizer
The G Pen Elite dried cannabis vaporizer is an ergonomically designed portable convection vaporizer featuring a full LED digital display with temperature control, battery life indicator, and all-ceramic heating chamber. The G Pen Elite boasts the largest fully ceramic chamber on the market, with a revolutionary 360 ceramic heating element that provides fast and even convection vaporization of ground material from all sides. With the capability of setting any desired temperature between 200° - 428°F (93° - 220°C), patients can experiment with low temperature true vaporization to explore optimal flavor profiles.

This innovative technology opens up an entirely new vaporizing experience with unrivaled performance, taste, and effects. Powered by a combination of the highest grade lithium-ion battery and smart-chip technology, The G Pen Elite is a high-performance vaporizer that sustains battery life for extended use. The G Pen Elite Vaporizer comes with a stirring tool, cleaning brush, and a USB charging cable. The product image and label are provided for illustrative purposes only.
Questions & Answers
Why medical cannabis?
People take medical cannabis for many different reasons. Managing the symptoms of a medical condition is just one of them.
What can I take medical cannabis for?
There is research to support medical cannabis use in a variety of conditions. Registered patients can learn more about specific products and their potential uses on our e-commerce site.
How does cannabis work?
Cannabis works by activating a system of natural receptors located throughout your body.
What's the difference between medical cannabis and cannabis from illegal dispensaries?
Medical cannabis comes with the guidance that only your healthcare team can provide.
Site Features
Shoppers Cannabis Care
Registered patients can access the Shoppers Cannabis Care team. Our specialized team of Cannabis Care Advisors is trained to help you select the products that are most appropriate for your needs.

For all inquiries, please contact Shoppers Cannabis Care toll-free at 1-844-633-2627.
Veteran Affairs Canada
The health and well-being of veterans are top priorities at Shoppers. We support Canadian veterans following the medical cannabis reimbursement policy from Veterans Affairs Canada (VAC).

Compassionate pricing promise
Eligible patients receive a 20% discount.
More choice with one medical document
Access medical cannabis from multiple licensed producers using a single medical document.
Get Started