Dr.Dabber
Dr. Dabber Stella Concentrate Vaporizer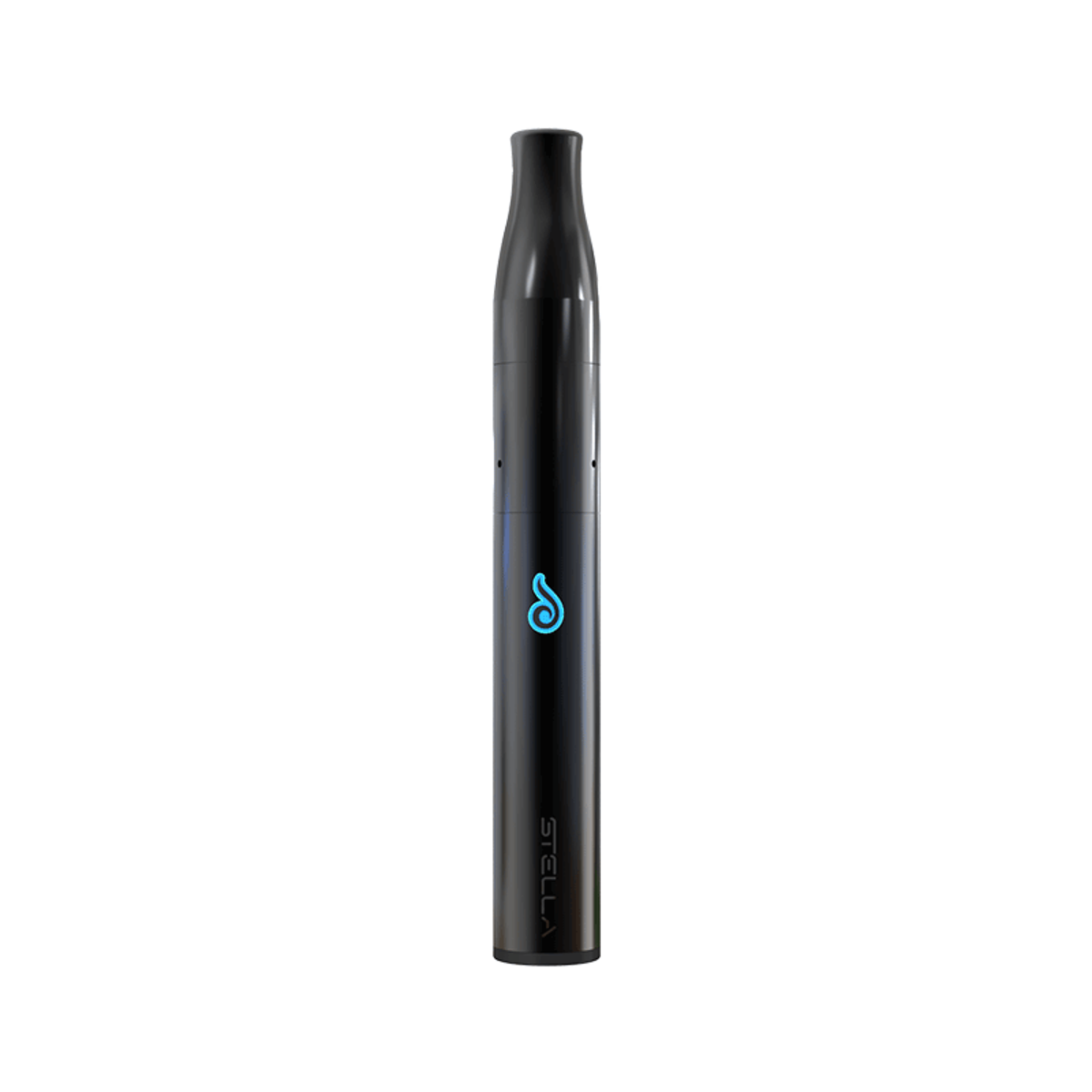 Dr.Dabber
Dr. Dabber Stella Concentrate Vaporizer
The Stella Concentrate Vaporizer from Dr. Dabber is a device suitable for use with waxes and other extracts. It features three heat settings in addition to a preheat setting ranging from 460 to 775 degrees Fahrenheit. Stella is easy to operate, maneuvering between different heat settings all with the touch of a single button. Stella's heat settings were carefully selected and modified based on customer feedback, and selected by our vape experts, designed to perform exceptionally with a wide variety of extracts.

Stella's battery is not compatible with 510-threaded cartridges.



WHATS IN THE BOX
1x Dr. Dabber Stella
1x Loading Tool
1x USB Charging Cable

The product image is provided for illustrative purposes only.

Stella boasts an upgraded exterior featuring a new mouthpiece and modern aesthetic -it comes with a built in alumina ceramic vaporization chamber with a sealed alumina ceramic heating element. We've also designed Stella's battery with a TCR heating element. TCR (Temperature Coefficient Resistance) refers to Stella's temperature control and this is huge for the advancement in vape pen performance. Instead of the battery outputting a constant voltage, the voltage adjusts based on the desired temperature of the heating element. Benefits of temperature control include avoiding dry or burnt hits, preservation of the coil and wick life, extended battery life, and overall consistency.

Following in the footsteps of the Dr. Dabber SWITCH, the Stella is Dr. Dabber's first vaporizer pen that features pass-through charging, meaning you can use it while it charges! Stella also comes equipped with an extended battery capacity.

We've also upgraded this pen with a floating vaporization chamber to optimize performance. The floating chamber reduces the contact of the chamber with the rest of the body of the pen, reducing heat transfer to the patient's hands and helps focus heat to the vaporization chamber.

Stella features a vortex-like airflow functionality, optimizing flavor and vapor production. This is due to the offset air inlets in the vaporization chamber. Stella is also manufactured with medical/food grade materials, and features a mouthpiece that has a built in silicone filter/airflow regulator to reduce splashing of the oil during vaping.
Questions & Answers
Why medical cannabis?
People take medical cannabis for many different reasons. Managing the symptoms of a medical condition is just one of them.
What can I take medical cannabis for?
There is research to support medical cannabis use in a variety of conditions. Registered patients can learn more about specific products and their potential uses on our e-commerce site.
How does cannabis work?
Cannabis works by activating a system of natural receptors located throughout your body.
What's the difference between medical cannabis and cannabis from illegal dispensaries?
Medical cannabis comes with the guidance that only your healthcare team can provide.
Site Features
Shoppers Cannabis Care
Registered patients can access the Shoppers Cannabis Care team. Our specialized team of Cannabis Care Advisors is trained to help you select the products that are most appropriate for your needs.

For all inquiries, please contact Shoppers Cannabis Care toll-free at 1-844-633-2627.
Veteran Affairs Canada
The health and well-being of veterans are top priorities at Shoppers. We support Canadian veterans following the medical cannabis reimbursement policy from Veterans Affairs Canada (VAC).

Compassionate pricing promise
Eligible patients receive a 20% discount.
More choice with one medical document
Access medical cannabis from multiple licensed producers using a single medical document.
Get Started