Medical Cannabis for Canadian Veterans
Everything you need to know about access, reimbursement, and some specific conditions Canadian Veterans can manage with medical cannabis.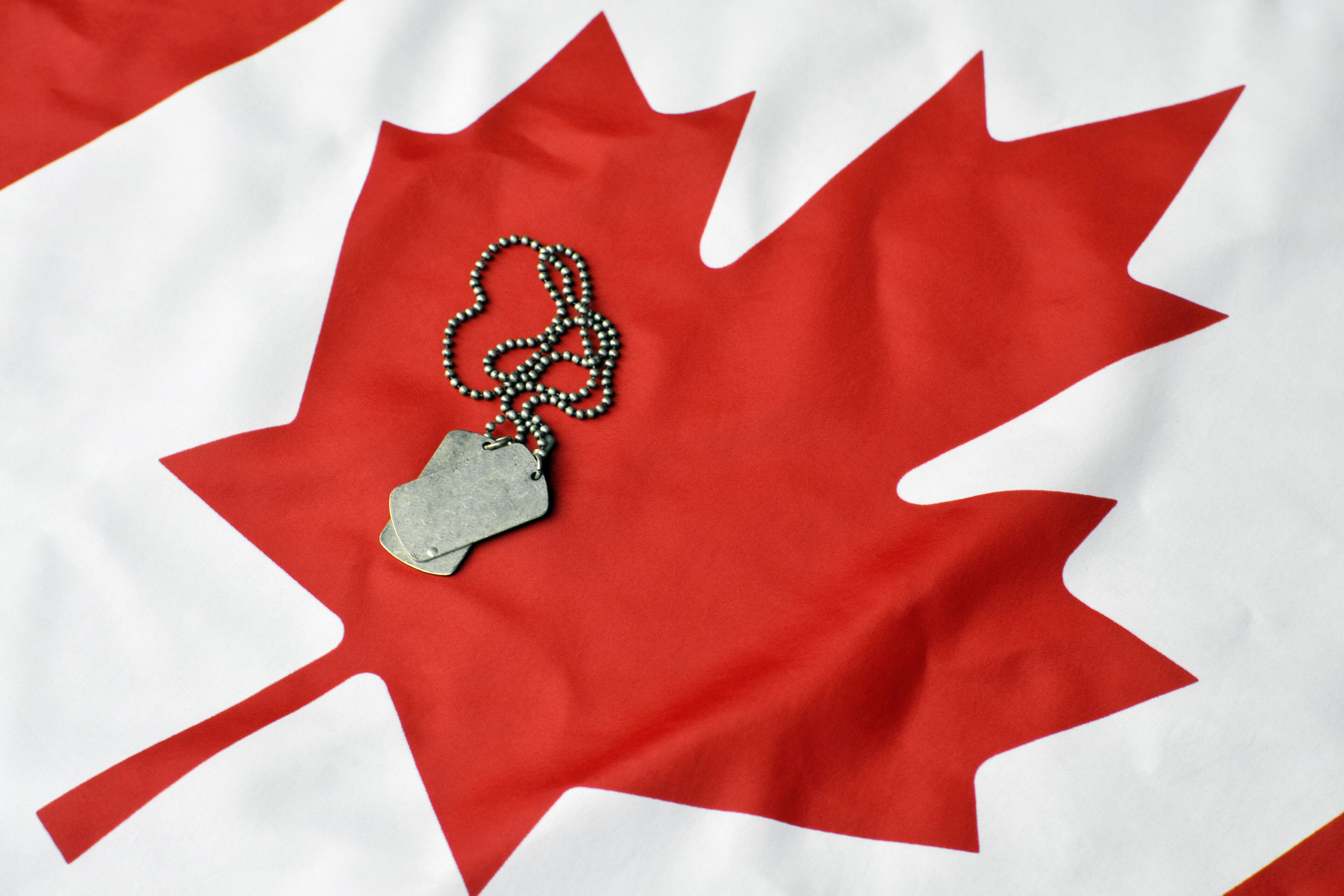 Canadian veterans deserve continuity of care from a committed team of healthcare professionals, and medical cannabis should be no different than any other medical care. Here's what veterans and their caregivers need to know about access to medical cannabis, and how the Medical Cannabis by Shoppers™ team supports our veteran patients.
Is medical cannabis access different for veterans vs. other Canadians?
Access to medical cannabis is the same for Canadian veterans and the general Canadian population. The difference lies in veterans being eligible for reimbursement for their medicine by Veteran Affairs Canada (VAC). Here's some of the history behind this policy to benefit the health and wellbeing of our veterans:
All Canadians have been able to legally access medical cannabis since 2001, when the Marijuana Medical Access Regulations (MMAR) was formed, although qualifying for access was more difficult than it is today due to the long and detailed application paperwork for authorization coupled with limited supply. However, it wasn't until 2007 that VAC reimbursed the cost of cannabis for medical purposes for one veteran on compassionate grounds.
Under Health Canada's MMAR between 2008 and 2014, VAC reimbursed increasing numbers of people for medical cannabis, with 112 veterans reimbursed in 2014. However, a small number of specific conditions fell under the MMAR, which had to be authorized by a specialist, leaving many veterans without access. Then, in April 2014, Health Canada adjusted the MMAR and introduced the Marihuana for Medical Purposes Regulations (MMPR), which removed the limitation on conditions that qualified for medical cannabis reimbursement and opened medical authorization to qualified healthcare practitioners, not just specialists. As such, VAC kept pace with increasing reimbursements to eligible veterans, which jumped to 628 eligible individuals in 2015.


In August 2016, the MMPR became the Access to Cannabis for Medical Purposes Regulations (ACMPR), which allowed patients to grow their own cannabis or designate someone to grow for them. That same year, the College of Family Physicians of Canada advised VAC that three grams per day of dried cannabis was the upper limit of safe cannabis use. A three-gram-per-day limit and a fixed rate of $8.50 per gram—evaluated as fair market price—was then imposed on eligible veterans for reimbursement, which is still in place today (either in dried cannabis or its equivalent in fresh cannabis, edible cannabis, cannabis extracts or cannabis topicals). In 2016, VAC reimbursed 4,474 eligible veterans for medical cannabis.
In October 2018, the ACMPR rolled into the Cannabis Act, an all-encompassing cannabis law that applies to cannabis growers, producers, patients and recreational users alike. Under the Act, all patients must obtain a medical document that authorizes their use of medical cannabis to manage symptoms through a licensed medical practitioner or nurse practitioner. However, VAC stipulates which conditions are approved for reimbursement. In 2018, 7,298 eligible veterans were reimbursed for medical cannabis. 
Effective October 2019, VAC granted "exceptional approval" for reimbursement of more than three grams per day for eligible veterans with extra supporting documentation by a medical specialist. Necessary equipment, such as vaporizers, was also deemed eligible for reimbursement as authorized by a healthcare professional. In 2019, 10,466 eligible veterans were reimbursed for medical cannabis.
As of March 2021, 15,369 veterans have been reimbursed for medical cannabis—and counting.
How does the Medical Cannabis by Shoppers™ team support our Canadian veteran patients?
Veteran-informed cannabis care: By registering with the Medical Cannabis by Shoppers™ online platform, veterans get immediate access to a free, one-on-one consultation with a registered pharmacist (Rph) to review current medications and any potential interactions. Following this initial consultation, the Shoppers Cannabis Care Team of patient advisors and cannabis-trained pharmacists provide further guidance via phone, email or Live Chat online—all free. Our Shoppers Cannabis Care Team can help with cannabis selection, reviewing potential drug interactions, dosing guidance, equipment such as vaporizers, medical document status updates, and any other inquiries as you familiarize yourself with medical cannabis. Our team can even reach out to VAC on your behalf for some things, such as requesting authorization for a vaporizer product. All our advisors are specially trained to register veterans and address veteran-specific inquiries.
Fast and easy authorization:  If you need help finding a healthcare provider, we can assist. Check out our clinic finder to access a healthcare provider near you for an in-person visit, or book a virtual appointment with our partner, HelloMD. There is no fee to consult with a licensed healthcare professional, and authorization for medical cannabis typically takes 24 to 48 hours, meaning you can start ordering your medicine with us as soon as you're both authorized and registered with us.
Canada's widest selection amongst Licensed Producers: The Medical Cannabis by Shoppers™ team has exclusive partnerships with cannabis products not available elsewhere. With a single medical document, veterans can choose from over 35 leading cannabis brands, in addition to products only available to patients in Canada's leading hospitals. There is also a choice of vaporizers to choose from on the Medical Cannabis by Shoppers™ platform, with up to $300 of coverage towards the purchase of a vaporizer covered by VAC every three years. The Shoppers Cannabis Care Team is available to help with vaporizer selection and billing.
Direct billing: To lift any financial burden, we proudly offer our Red Poppy Program to veterans. We will directly bill VAC for your medical cannabis, meaning no out-of-pocket expenses or paperwork to worry about. Our Shoppers Cannabis Care Team advisors are also trained in billing VAC should you have any questions or concerns.
Good Faith Coverage: To further support our veteran patients, we offer Good Faith Coverage to eligible patients for the first 30 days prior to your approval by VAC. This means we'll cover the cost—up to $8.50 per gram to a maximum of 3 grams per day (90 grams per month)—to ensure seamless access to your medicine. To qualify for Good Faith Coverage, you must not have placed an order with another licensed producer within the last 30 calendar days.
Veteran Top-Up: Because VAC's $8.50 per gram reimbursement policy hasn't changed since 2016, we recognize this isn't always "fair market price". That's why we also offer Veteran Top-Up for approved patients, paying the difference between VAC's reimbursement cap and the cost of your purchase.
Free shipping: Our veteran patients receive free shipping, period. No matter how much you spend or what shipping option you pick, your medicine will arrive at no extra cost to you.
Who qualifies for veteran access to medical cannabis?
Again, veteran access is another way of saying reimbursement by VAC. While a veteran patient may obtain authorization by a licensed healthcare provider, this doesn't always mean their condition(s) is approved for reimbursement by VAC. In other words, veterans who are not approved by VAC are responsible for the cost of their medical cannabis.
Eligible veterans are those whose conditions have been assessed by VAC and are entitled to a VAC Disability Pension, Disability Award, or Pain and Suffering Compensation. This funding is then used towards the condition the veteran, under the guidance of their healthcare provider, would like to manage with medical cannabis. There is also an extensive Table of Disabilities used to determine disability benefits listed on VAC's website. If you're unsure about whether you may or may not qualify for reimbursement, contact our Shoppers Cannabis Care Team for guidance.
To confirm a veteran meets Health Canada's guidelines for medical cannabis, VAC needs a copy of:
The medical document completed by a licensed healthcare practitioner

The completed and confirmed registration document issued by the licensed cannabis seller
The Medical Cannabis by Shoppers™ team will take care of forwarding these documents to VAC and will let you know when you are approved.
A reminder that while veterans are waiting for eligibility status, the Medical Cannabis by Shoppers™ team will cover the cost of medical cannabis for the first 30 days prior to VAC approval through our Good Faith Coverage program for eligible veterans. Note that exceptional approvals for greater than the three-gram-per-day may take longer than normal to process. Exceptional approvals also need additional documentation by a medical specialist (e.g. psychiatrist, chronic pain specialist), except in the case of palliative care.
What are some common conditions that veterans may manage with medical cannabis?
Promising cannabis research has gone into several conditions experienced by veterans. Here's how medical cannabis may help:
PTSD
Post-traumatic stress disorder is clinically defined as an anxiety disorder caused by traumatic events such as combat situations, physical or sexual assaults, disasters, terrorist attacks and serious accidents. PTSD can lead to difficulties functioning in everyday social situations, with family, at work or school. (Note the non-clinical term PTSI, or post-traumatic stress injury, is increasingly being used to reduce stigma associated with mental health disorders but is not yet recognized in a clinical sense.)
A 2013 survey conducted by Statistics Canada and VAC found PTSD was significantly higher among Regular Force Veterans (full-time military service) than in the general population. PTSD was also found to be higher among Reserve Force Veterans (part-time military service) than in the general population. According to Health Canada, PTSD has a range of symptoms—from nightmares to mood disorders to self-destructive behaviour—that also tend to present differently in women than in men.
How medical cannabis may help: Early research into managing PTSD with cannabis has had mixed conclusions. Some studies using a synthetic THC cannabis product, Nabilone, resulted in improved sleep and reduced nightmare frequency. However, other studies indicated THC increased PTSD severity. New research is focusing on CBD and its potential for modifying the brain's response to traumatic memory, although further conclusive research is needed.
Anxiety
The most common of all mental health illnesses, anxiety disorders encompass multiple conditions, including panic disorders, phobias, PTSD, obsessive-compulsive disorder and generalized anxiety. According to Health Canada, people living with anxiety disorders often suffer from more than one condition in addition to clinical depression, eating disorders and/or substance abuse. VAC recognizes military service can expose individuals to traumatic situations which may cause or aggravate an anxiety disorder. 
How medical cannabis may help: Early studies indicate CBD alone has anxiolytic (anxiety-reducing) properties. With THC, symptom management is very individual and dose-dependent; the intoxicating effect of this cannabinoid may either calm patients, or may induce paranoia and worsen existing anxiety symptoms. However, there is some evidence that cannabis cultivars (strains) high in the terpene Linalool, which also gives lavender its scent, further aid in managing anxiety.
Chronic pain
Veterans have a much higher incidence of chronic pain than the Canadian general population, with roughly 41 percent of veterans experiencing chronic pain and discomfort compared to 22 percent of the general population. With chronic pain comes increased stress, interference with work and life activities, and diminished mental health. According to VAC, 76 percent of past-year suicide attempts had chronic pain.
How medical cannabis may help: The effect of cannabis on chronic pain has been more widely studied than other conditions, and there is moderate evidence to support the use of cannabis to manage chronic pain. The National Academies of Sciences Engineering and Medicine (NASEM) also released a statement that patients treated with cannabis are more likely to experience a significant reduction in pain symptoms. Note that research to date has focused on cannabis containing THC, or a mixture of THC and CBD. While there is a growing body of evidence that CBD-only products have anti-inflammatory and pain-relieving properties, more conclusive research is needed.
Sleep disorders
"Unwanted sleepless nights are as old as the history of war," writes Legion magazine about sleep disorders commonly experienced by veterans: insomnia, fragmented sleep, nightmares and hyperarousal. Sleep disorders in veterans can be attributed to traumatic brain injury, anxiety disorders, PTSD, or a combination. A recent American study also found young veterans are at risk of obstructive sleep apnea, a risk that increases with PTSD severity.  
How medical cannabis may help: A large review of research on cannabis and sleep led by the US National Center for PTSD suggested short-term cannabinoid use may have a therapeutic impact on sleep. While further research is needed, it's thought that low doses of THC may help induce sleep (although high doses can cause the mind to race), and the anti-anxiolytic properties of CBD could help the body rest. A lesser-known cannabinoid present in very dry cannabis, CBN, is said to be five times more sedating than THC. Cannabis terpenes Linalool and Myrcene are also thought to enhance sedation.
Traumatic brain injury
Concussion, or mild traumatic brain injury (mTBI), is more common among veterans than civilians, especially among combat groups in Afghanistan and Iraq routinely exposed to blast from ambush explosives. VAC also recognizes that battlefield soldiers are more likely to be under significant psychological stress at the time of concussion. Persistent symptoms of mTBI can be physical (headache, dizziness), emotional and behavioural (depression, mood swings), cognitive (memory, concentration), or a combination. Because there is no specific diagnostic test for mTBI-related symptoms, health issues caused by brain injury can be difficult to diagnose.
How medical cannabis may help: Animal studies suggest cannabinoids may have a neuroprotective effect on the brain, although human trials have yet to be conducted. Some of the persistent symptoms of mTBI, such as headache, nausea and insomnia, can be managed with cannabis.
Substance use disorder
There are both physical and psychological reasons veterans may develop substance use disorders (SUD), which VAC defines as leading to clinically significant impairment or distress. Injured veterans may have been prescribed highly addictive opioids to treat chronic pain, leading to a substance use disorder. There is also a connection between mental health disorders and opioid use among veterans: according to an American study, nearly half of US veterans with a substance use disorder also have PTSD.
How medical cannabis may help: Treating opioid use disorders with cannabis is controversial, and early studies have yielded mixed results. However, there is enough evidence to consider cannabis as a third-line treatment for chronic pain under the right circumstances, coupled with continuity of care from a knowledgeable, cannabis-trained healthcare professional.