Learn Section
Tax Time: Medical Cannabis and Your Income Tax Return
Can patients claim medical cannabis as an expense on their annual income taxes? You bet! Claiming medical cannabis could reduce your taxes owed by a sizeable amount, or even get you some money back at tax time. Here's how it all works.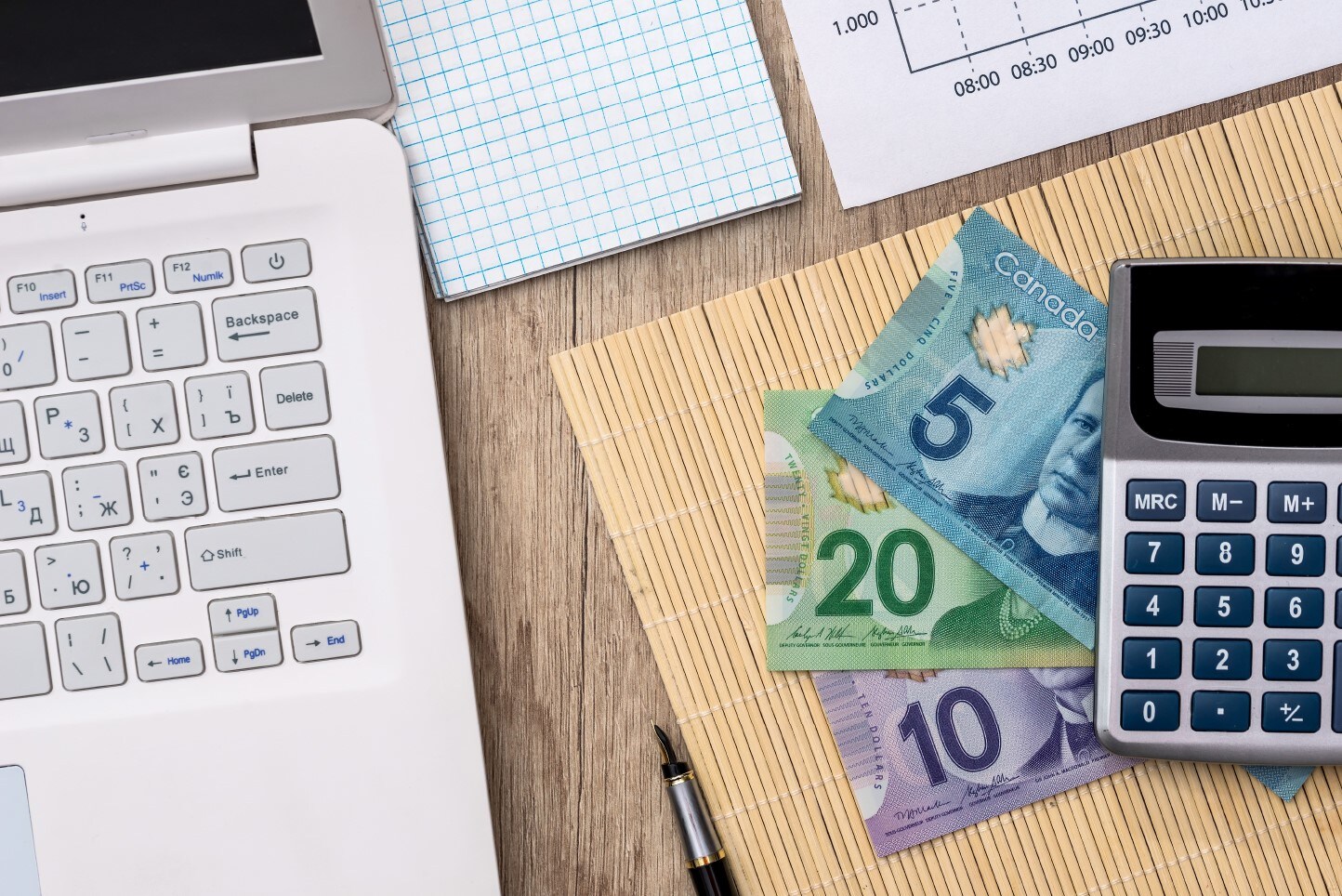 Many patients in Canada pay for medical cannabis out-of-pocket, which can add up to significant dollars spent every month. However, the Canada Revenue Agency (CRA) recognizes medical cannabis as a legitimate medical expense. A few extra steps at tax time may help you recover some—or possibly all—of your medical cannabis expenses. 
---

​​In the same section you claim dental expenses, hearing aids or service animals, for example, the total amount registered patients spend on medical cannabis can be added as a medical expense on federal income tax returns. While this money isn't refundable per se, the amount spent on health expenses goes towards reducing your taxes owed—the official term being a "non-refundable tax credit." Depending on how much income you or your household generate in a given tax year, claiming medical cannabis expenses could mean the difference between owing the government money, or maybe getting a little back!
There is also an increasing number of private insurance plans that offer some medical cannabis coverage to help with upfront costs every month. If you do have private coverage, any extra you shell out each month for medical cannabis can still go towards reducing your taxes owed.
We've intensely reviewed both the CRA website and Health Canada website to break down all the steps for including medical cannabis expenses on your federal tax return. Read on to learn how:
Claiming medical cannabis is done in the same place as dental expenses: line 33099 on your federal tax return for you, your partner, or any dependent children. (Or, use line 33199 for other dependents such as parents, grandchildren, etc.)
To claim medical cannabis, a patient must have a valid medical document, or authorization, from a licensed healthcare practitioner. If the medical document expired inside the tax year, you can still claim medical expenses for the months it was valid.
(If you don't have a medical document but use cannabis to manage a health condition, why not get authorized and use these tax credits? It's free — we can help connect you with a healthcare practitioner.)
Health Canada stipulates you must also be registered with the licensed medical seller where you purchase your medicine. This is why our patients create an account on the Medical Cannabis by Shoppers™ platform before they start shopping, and we offer many advantages for doing so:
We look after the legal paperwork keeping all your receipts in one handy place (see tax receipt details below)

Communicate directly with your healthcare practitioner

Remind you when your medical document is close to expiring

Plus we support you with registered Pharmacists and Shoppers Cannabis Care Advisors seven days a week
If extra paperwork isn't a barrier for you, it's also possible to register yourself with Health Canada as a patient. However, you would be responsible for maintaining and renewing this legal paperwork on a regular basis. Plus, you cannot register with a Licensed Producer of medical cannabis in addition to a retail cannabis authorization.
1. All medical cannabis purchase receipts:
Gather up your medical cannabis receipts for the year, or any 12-month period ending in the current tax year.

Tally up the grand total of all these receipts and add this total amount to any other allowable medical expenses you plan to claim on your income tax return (dental bills, hearing aids, etc.). If you use a virtual income tax service, it may ask you to input each individual receipt total.

Keep copies of these receipts for seven years. The CRA can reassess your return and request these receipts within a period of six years from the end of the last tax year they relate to. Cover your bases and keep records for seven years.
Already registered with the Medical Cannabis by Shoppers™ platform? We have your receipts.

Just log in to your My Account page, click on Tax Receipt in the left-hand menu, then scroll to find the "Tax Receipt" button. This will generate a single PDF document of all your medical cannabis purchases over the past year.


2. Proof of registration
Your Proof of registration is usually a one-page PDF document attached to your welcome or renewal emails from your licensed cannabis provider or retailer. If you didn't receive this email, or have misplaced it, you can contact your licensed producer to provide you with your registration document.
Are you a patient with us? If you didn't download your registration PDF with our welcome email, don't sweat it—we always keep an extra copy for you. Just log in to your My Account page and scroll down to see "Registration Record". There you will see links to download your registration PDF and any subsequent renewals.
Expenses you can claim: Medical cannabis (dried flower, concentrates, extracts, edibles, oils, softgels, etc.), and cannabis plant seeds purchased for medical purposes.
Expenses you cannot claim: Expenses incurred for growing and producing medical cannabis for personal use: lights, soil, nutrients, pots, electricity costs, etc.
There's always a bit of tricky math when it comes to taxes. However, when claiming medical expenses, it's a fairly straightforward either/or situation:
Either you subtract from your total expenses a standard amount set by the CRA, or a percentage of your net income, whichever amount is lower. Here are the numbers:   
A) Your total medical expenses, minus $2,397 (set by the CRA for the year 2021)
B) OR, your total medical expenses, minus 3% of your net income, if this number is lesser than $2,397
Here's an example of how to calculate your tax credit using medical expenses of $2,500, and a net income of $50,000.
·    Net income: $50,000
·    3% of net income =  $1,500 (because this amount is less than $2,397, we'll use it):
·    Total medical expenses: $2,500
·    Tax credit: $2,500 - $1,500 = $1,000 
In this example, the individual will end up with a $1,000 non-refundable tax credit on their tax return, which will reduce their taxes owed by $1,000. Not bad!
Tax tip: If you live with a spouse or common-law partner, compare the amount of medical cannabis you can claim with the amount your spouse or partner would be able to claim. Between the two of you, whomever has the lower net income (line 23600 of the federal tax return) might be able to claim more eligible medical expenses. This means the household pays even less at tax time.
Lastly, consult your accountant or financial advisor
We hope this guide has been helpful and demystifies the necessary steps towards claiming medical cannabis expenses on your tax return. However, this educational reference is meant as a personal resource and education - it's not a substitute for advice from an accountant or financial advisor. Your specific and personal tax matters may need oversight by a financial professional. Please consult with your financial professional for specific information on personal tax matters as they relate to you.