Learn Section
Becoming a medical cannabis patient
Everything you need to know about accessing medical cannabis, from your first appointment to getting your medical document, to selecting the medicine that's right for you.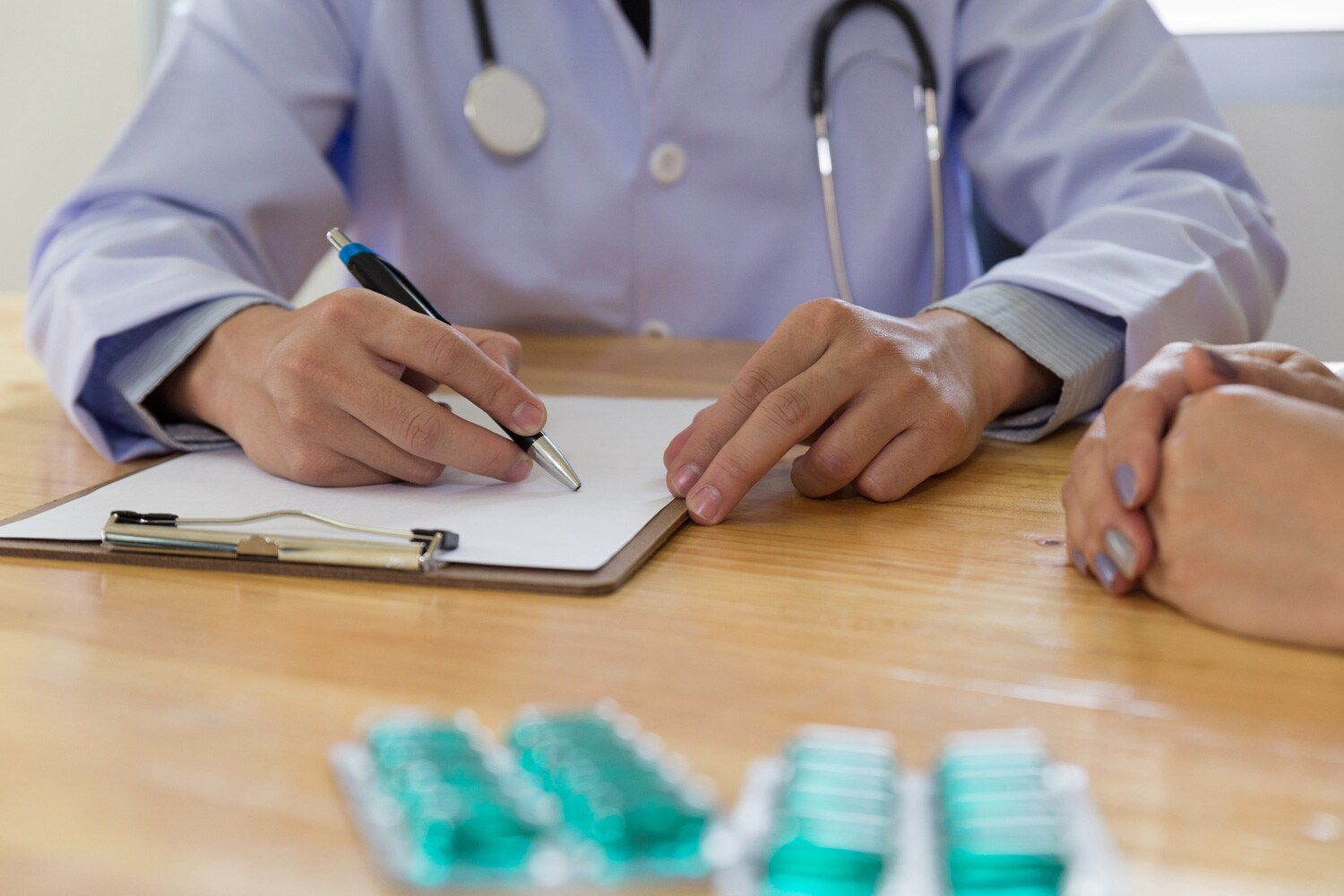 It's never been easier to access medical cannabis in Canada. While the process is a little different from other prescription medicines, there is support and guidance available to patients every step of the way.
Here, we lift the lid on how one becomes a medical patient with us, what you can expect as you begin a medical cannabis regimen, and how the Medical Cannabis by Shoppers™ team can support you throughout your cannabis journey.
---
Make an appointment with a registered healthcare practitioner, either a doctor or nurse practitioner. Many appointments are available via telemedicine. Click here to visit our telemedicine partner

Fill out a questionnaire on your medical history before your appointment

After your appointment, the healthcare practitioner issues you a medical document which authorizes you to use medical cannabis

Register with your preferred licensed producer (LP) where you'll purchase your medicine from. Most healthcare practitioners will fax your medical document to your licensed producer(s) of choice.

Speak with a patient educator who will follow up after your appointment

Purchase your medicine
Absolutely. Experience with medical cannabis is not a requirement for becoming a medical cannabis patient. If you and a licensed healthcare provider think your health condition can be managed with the use of medical cannabis, you are eligible.
While many patients seek cannabis for pain-related conditions, there are a range of other conditions that can be managed with cannabis, including pain, anxiety and nausea.
Yes, please do! Medical practitioners who understand cannabis as medicine will understand why you're consuming it. In fact, knowing that you have some experience with cannabis can be helpful for the healthcare professional putting together your personalized medical cannabis regimen.
Please do share your experiences, including what works for you and what doesn't. Keep in mind your body's response to cannabis changes over time—older adults may not have the same response to something they tried many years ago.
You have options. You can first discuss your symptoms with your family physician. Some family physicians are authorizing medical cannabis, and some refer patients to a cannabis specialist. Some patients find it's faster and easier to book an appointment directly with a cannabis healthcare provider, which is free with a provincial health card.
Because medical cannabis is still new to many Canadian physicians, there are specialized clinics in place to fill the knowledge gap. However, today's medical students typically learn about medical cannabis, so depending on how recently your doctor graduated, they may know how to manage your symptoms with cannabis. If not, you can book an appointment directly with a cannabis clinic without a referral from your doctor. 
We have many partner clinics that can help: Our clinic finder can source a registered cannabis healthcare practitioner near you, or you can also book a virtual consultation with our telemedicine partner, HelloMD.
Before your appointment, the clinic will request a valid provincial health card number and ask you to fill out a medical history questionnaire related to your condition. This questionnaire will either be in a secure online link or done over the phone. There is no charge for the questionnaire or the appointment itself.
After your assessment, if medical cannabis is deemed an appropriate option for you, your healthcare provider will issue a medical document. A medical document functions a lot like a prescription, which authorizes use of the medicine and outlines your medical cannabis regimen. 
Most clinics will fax the original medical document directly to the licensed producer (LP) you choose for secure, easy processing. Your medical document will include: 
●  Dosage (written as number of grams per day)
●  Duration of your medical document (usually 3-12 months)
●  your personal information
●  your authorizing practitioner's information
Important note: 
The amount listed as grams per day on your medical document is not the amount of medical cannabis you are advised to consume per day, but rather the maximum amount you are authorized to purchase.
After you see the doctor or nurse practitioner, a patient educator will follow up with you, either by phone or email, to review your medical document and answer any questions about your new medical cannabis regimen, including:
●  Recommended formats—dried flower, softgels, concentrates, edibles; how fast do they work; how do you take them, etc.
●  Strains (cultivars), if applicable—what they are, what's the difference, what are the different felt effects, etc.
Patient educators will guide you on how to select the right medical cannabis products and how to use your recommended cannabis formats—e.g., you may need accessories, such as a vaporizer, which they can help you source. 
New patients are encouraged to ask their patient educator about unfamiliar terminology, or to repeat the healthcare practitioner's recommendations, so then you understand them fully. Don't hesitate to reach out to patient educators at any point. Our Shoppers® Cannabis Care Team is also available to help with specially trained patient advisors and pharmacists.
It can take several weeks for your body to adjust to medical cannabis and feel the desired outcome. Because of this, your first medical document is usually written for 3 to 4 months. After that time, your healthcare practitioner can follow up and review your initial progress and help you with any questions or challenges you may have.  
Health Canada requires medical cannabis patients to register with the licensed producer(s) who supply their medicine. Patients may also register with Health Canada to grow a designated amount of cannabis for medical use, or designate someone else to grow cannabis for them. However, the vast majority of medical cannabis patients obtain their medicine through a licensed producer.
Registering with a licensed producer also makes a difference at tax time: To claim cannabis as a medical expense, the Canada Revenue Agency adheres to the Cannabis Act, which says the patient must purchase medical cannabis from the licensed producer(s) they are registered with. 
There are additional benefits to being a medical cannabis patient, including full cost coverage by a growing number of private insurance firms, higher public possession limits than recreational customers (which comes in handy for traveling in Canada), plus the opportunity to participate in research to make medical cannabis better and more accessible for generations to come.
At this time, most pharmacists in Canada do not dispense medical cannabis, with the exception of specialized pharmacies at select Canadian hospitals. Your healthcare practitioner will assign your dosage and recommended format(s), and a patient educator will also make sure you understand what your options are for products, but you ultimately select the product(s) to purchase from a licensed producer.
Let us help. Our Shoppers® Cannabis Care Team has both cannabis-trained pharmacists and patient advisors who are there to demystify medical cannabis myths for patients.
They'll help you navigate through all the different products and select the right cannabis brand and format for your condition, and can also break down the pros and cons of the different choices.
To contact us, call 1-844-633-2627, email or Live-Chat with a Shoppers Cannabis Care Team member today.
All our cannabis-trained pharmacists are registered pharmacists, with the same education and training as all our Shoppers® pharmacists, with additional education and experience with medical cannabis. 
Our Shoppers® Cannabis Care Team pharmacists can provide counseling on potential drug interactions, dosing, titration, management of medical cannabis side effects, appropriate use of medical cannabis and any other questions or concerns our registered patients may have about medical cannabis.
Often called "budtenders", recreational store employees are often knowledgeable about cannabis. However, the Cannabis Act prohibits budtenders from promoting the "merit, safety, health effects or health risks" of any cannabis product, including CBD. This means that they cannot counsel or offer advice on dosing, titration or health conditions. 
Your most effective route to managing health symptoms with medical cannabis is to become a medical cannabis patient. Let us help get you started—there's no cost to you!
Yes, you're able to explore other brands and formats, or even different concentrations of CBD or THC than your healthcare practitioner originally prescribed, provided that they are within the limits of your medical document. For safety reasons, it's always a good idea to speak to your healthcare practitioner first before trying something new.
Again, it comes down to avoiding unwanted side effects or contraindications for certain conditions, plus a medical professional should be aware if you're attempting to manage additional health conditions, such as poor sleep.
If your needs change, or you would like to try something different, contact your healthcare provider or our Shoppers® Cannabis Care Team.
Medical cannabis patients are people from all walks of life with a variety of conditions that can be successfully managed with medical cannabis. Patients range from pediatric patients to seniors.